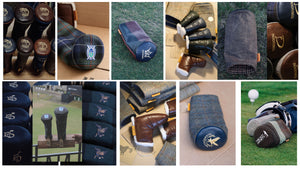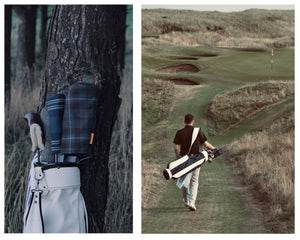 HANDMADE IN SCOTLAND
Hame Golf is a small business run from my workshop in Kingsbarns. I am a skilled artisan making products from the finest quality Scottish textiles, premium leather and metals. Working on a small scale, my promise of quality is never compromised. I ensure all Hame Golf products are made from the highest quality materials. The products are built and finished to the highest standard out of respect for the game of golf, the talented weavers and tanners I work with, and most importantly you the customer. I hope you love the products and thank you for supporting my small buisness.
Robbie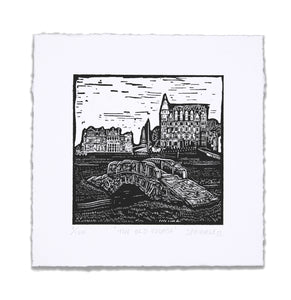 Graduating from the The Glasgow School of Art in 2017 specialising in Painting and Printmaking. I was awarded the 'The Glasgow Print Studio Prize', which gave me the opportunity to further develop my practice in a professional environment. I exhibited in shows around the UK and received recognition to be part of the 'The New Contemporaries' at the Royal Scottish Academy.
After a couple of years producing art for myself and working on other creative outlets such as Hame Golf I wanted to create a series of work that married my passion for golf and visual art.
This series of relief prints captures visuals from the game that are of interest to me for the history and character they behold. This print of The Old Course is the first of the series of small intricate Lino Prints.
Robbie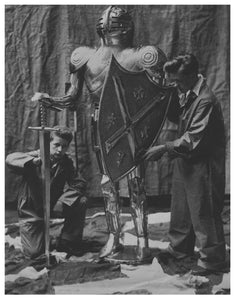 Generation - Generation
My Grandfather, a retired coppersmith, worked on a multitude of projects from decorative suits of armour (as seen in this image from 1963) to building parts for ships. His knowledge of working with metal is extensive and it has been a great pleasure working with one another to produce Hame Golf's metal work. Hame ball markers are 100% handmade with complementary personalisation. They are built to be cherished and bring a little luck to your game.
I love copper for its ancient history, malleability and its character building ever-changing patinas that naturally form.